MapServer Studio
Coming soon! MapServer Studio allows the creation of maps in the browser, powered by MapServer. Please subscribe by email or follow @mapserverstudio to keep updated on development.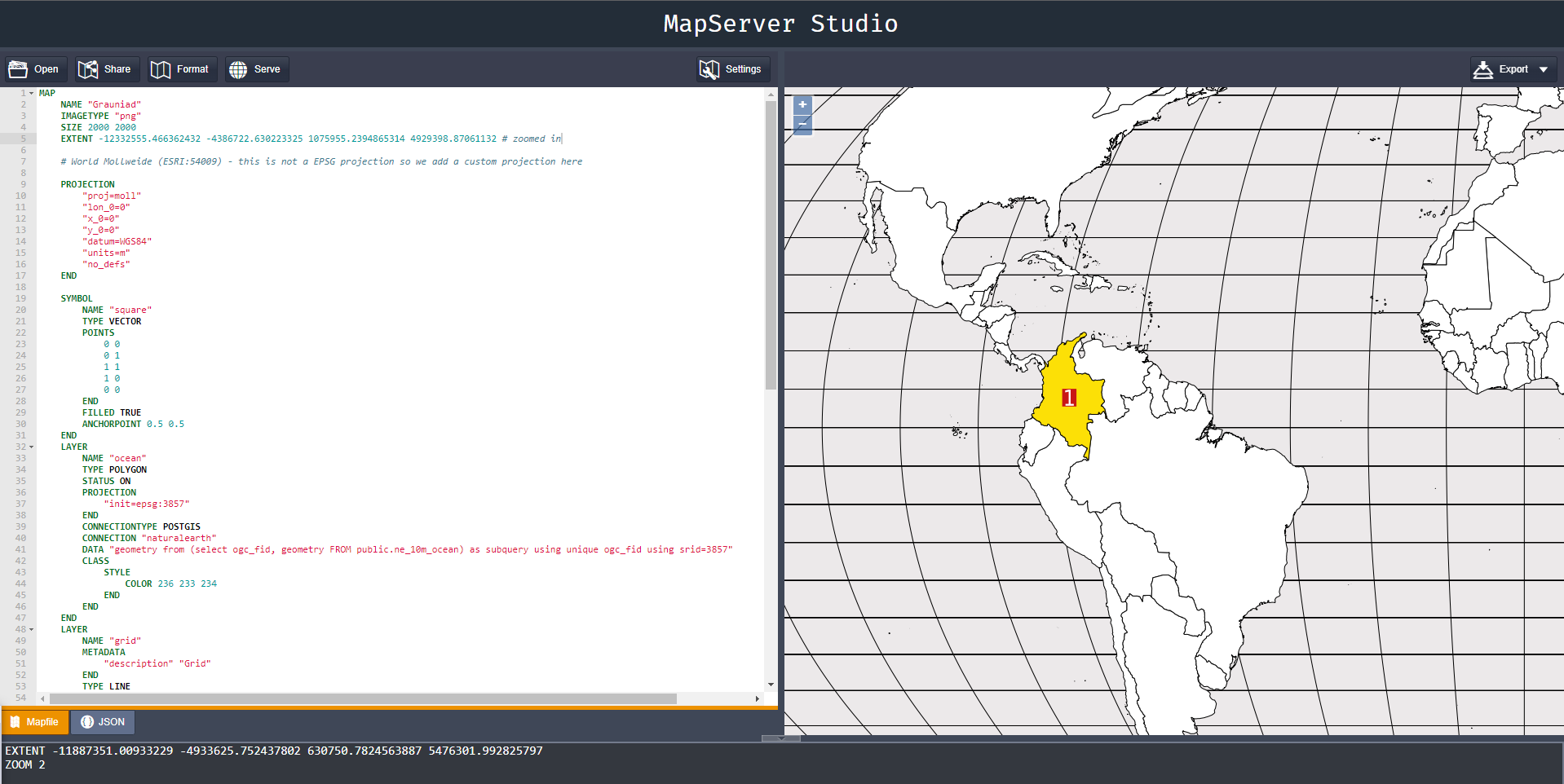 Maps are created using MapServer's Mapfile language. Maps are then displayed in a built-in map viewer allowing map images to be created and exported at different scales and locations.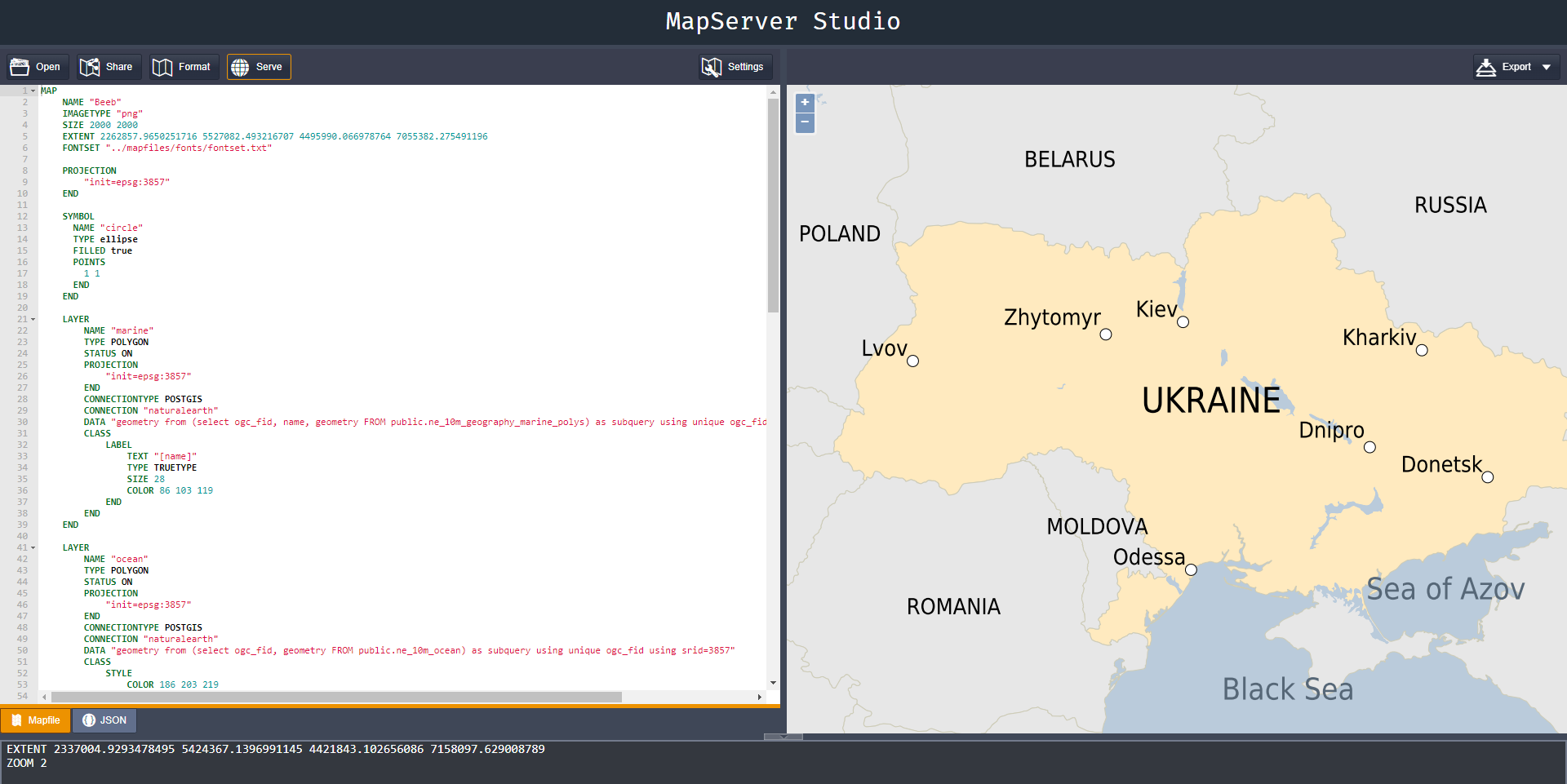 Features
Custom Cartography
Different map projections (not just Web Mercator!)
Custom styling
Custom fonts
Quality Output
High resolution image generation
PDF, PNG, JPEG outputs
Datasets
Choose any combination of layers
OpenStreetMap
Natural Earth
More to follow..