Formatting Mapfiles#
With MapServer Studio, you can easily format your Mapfiles. Simply click the "Format" button on the toolbar to automatically format your file. By default, this also checks for any syntax errors in your Mapfile.

You can customise the formatting options by clicking the "Settings" button and accessing the "Settings" dialog.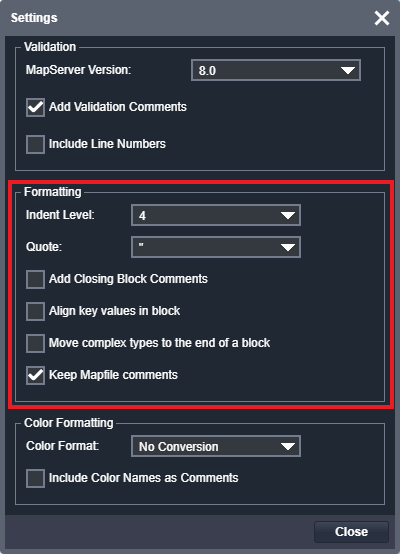 Note
You can leave the Settings options screen open and continue to click the Format button to reformat your Mapfile using various options.
Formatting options are detailed below. Formatting is powered using mappyfile - please see the Pretty Printing documentation for further details.